OBLICI BOSANSKIH DUŠA
A se leži Linil gostja Hotjena najstarši sin
Kuda ijedeš človeče?
Kojim putem? Komu?
I zašto?
Stani, razmisli.
Osvrni se. Zar ti je veća pamet u nogami
no u glavi?
Biljig usjetče najstaršem bratu najmladji
Borjen, a pisa dijak Sanko
v Vrhbosni ljeta 1402. kad u godni dani zmre višlje judi no tšo se rojdi, a kralj Bosne je Stejepan Ostoja, kopile kralja Tverdka, al narod sam tako htjede i tako on kraljem i bi.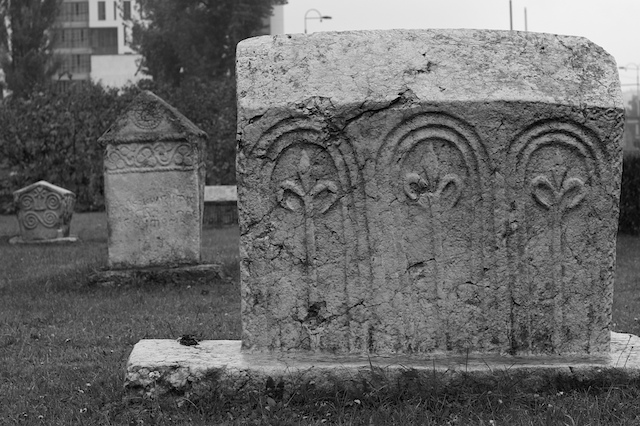 The preceding text is copyright of the author and/or translator and is licensed under a Creative Commons Attribution-NonCommercial-NoDerivs 3.0 Unported License.