The True Treasures of Bosnia and Herzegovina
The National Museum in Sarajevo is a magical place. Four million exhibits. Yes, million. As you walk through its hallways and exhibit rooms, you journey through the history of Bosnia and Herzegovina: wooden objects our ancestors used several thousand years ago, swords once used to defend themselves from conquerors, animals they hunted in the thick forests, delicate fabrics and magnificent embroidery women produced to decorate their homes…
And then we see it. Bosnia and Herzegovina is unique. Its treasures are priceless. Do we know it enough? Do we care for it?
All the great museums in the world provide their visitors with an opportunity to take with them at least some of the treasures from their collection, and the National Museum did the same thing. Exhibits included in this collection provide an overview of a very long period, from prehistoric times to the Middle Ages. And this is what this journey through history looks like.
Fibula is an ornament used as a hairpin in the Bronze Age. Two fibulas in this collection were originally made some 4 thousand years ago.
Fish-shaped earrings are somewhat younger, perhaps by a thousand years or so – and yet their shape is modern, elegant and perfectly suited for contemporary styling. The technique used to produce the gold necklace and earrings are called granulation. It is difficult to count them, but each bead has 35 to 40 granules, laid carefully into an eye-catching motif.
The royal part of the collection includes money and a very special ring. Money was always a reflection of the ruler's power and Bosnian kings minted their own money too. Just like other kings, they decorated their money with their coats of arms and other markings, and so initials on these silver pieces tell us that the money was minted by Tvrtko II Kotromanić, Tomaš and Stjepan Tomašević, powerful kings who used money made of silver extracted from their own land, minted in their own workshops.
King Tvrtko I was crowned in 1377 in the village of Mile, near Visoko and took the title of "King of Rascia, Bosnia, Dalmatia, the Littoral and the Western Lands, Usora and the Drina Valley." A ring was found in the coronation church – made of gold, with rock crystal 'royally' elevated. It is a big ring, 2.5 cm in diameter – whoever wore it, did so over a metal mesh glove. There is no proof that it was indeed his ring, but the site where it was found allows us to imagine it on a royal hand.
Upon the initiative of those who wish to present the real treasures of this land, a project was launched to produce replicas of these magnificent items. Three generations of superb craftsmanship in precious metals were adequate references to entrust this task to Senad and Sead Sofić, fine jewellers from Sarajevo. Replicas of the selected items were produced under supervision by Adnan Busuladžić, Ph.D., Director of the National Museum, and his associates – top archaeologists and ethnologists. Using original materials, gold, amber and rock crystal, the process also entailed particular attention to techniques in order to produce objects that represent faithfully the craftsmanship and the artistic gift of those who made the originals long, long ago.
The replicas are available in Sarajevo and can be seen in several BiH embassies.
The National Museum of Bosnia and Herzegovina is closed for the public. The staff received their last salary more than 30 months ago. The National Museum of Bosnia and Herzegovina has survived three wars, arrival and departure of states and systems. The fight is on to ensure that it survives the politicians of the post-Dayton Bosnia and Herzegovina.
For our National Museum will always be greater than they are.
Amira Sadiković
Project co-author
Photos by Almin Zrno
Ring
Zavidovići, copper, mock gold-plate, mid to late 19th century
Earrings
Čipuljići near Bugojno, silver, 14th – 15th century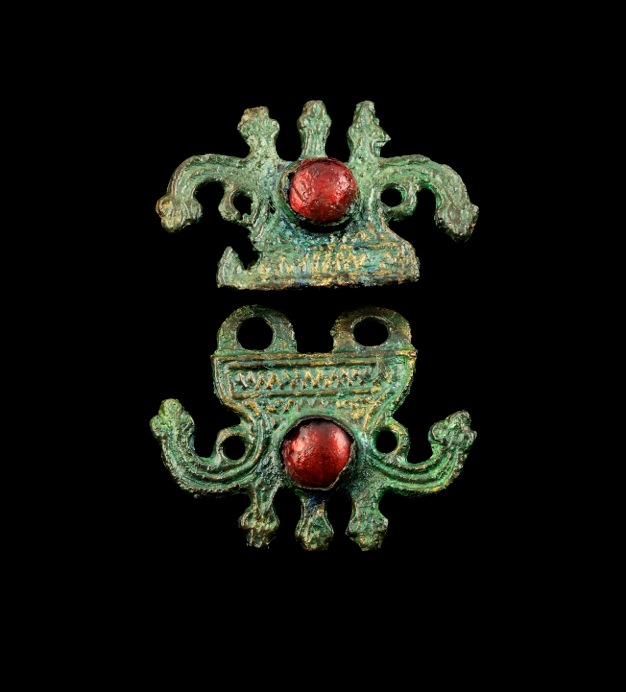 Belt clasp
Grobezi near Livno, bronze, 14th – 15th century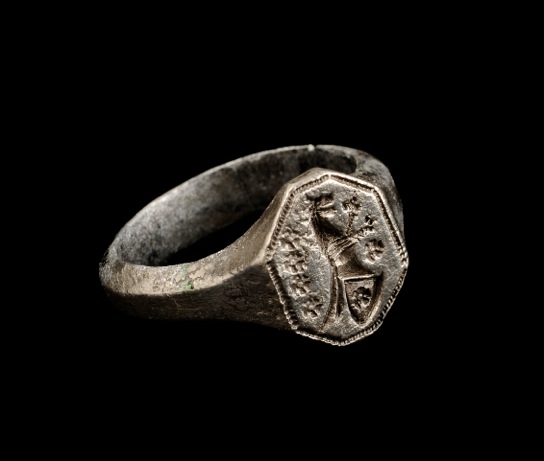 Seal ring
Arnautovići (medieval town of Visoki), silver, 14th century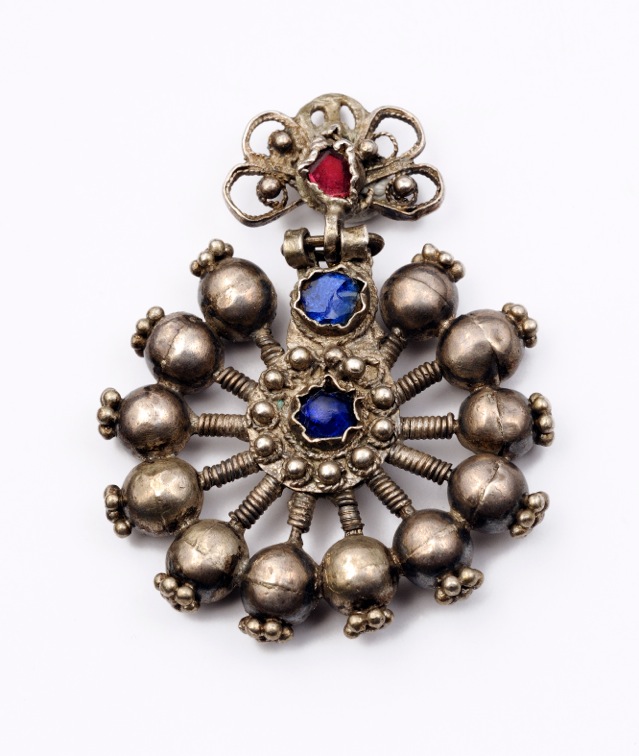 Earrings
Selakovići near Fojnica, silver, filigree, early 20th century
The preceding text is copyright of the author and/or translator and is licensed under a
Creative Commons Attribution-NonCommercial-NoDerivs 3.0 Unported License.