Oblici bosanskih duša
A se leži Ahmat Stuk na svojoj baštini
na plemenitoj
Nekt se znade da odtad otkad u polju se na me
postavi taj biljeg, kojino usijetče mi brat, višlje
ni putnici po zemji ni zvijezde po nebu ne mogu
da zlutaju. Mrtav postah putokaz.
1192. ljeta po Gospodu u mjesec sječanj kad bje mlogo hladnije živom no mltvom.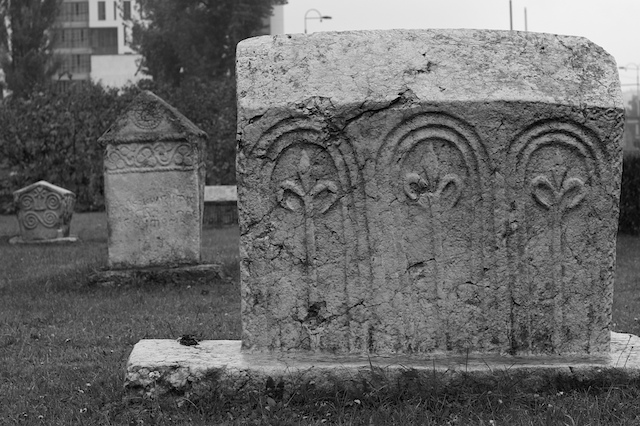 The preceding text is copyright of the author and/or translator and is licensed under a Creative Commons Attribution-NonCommercial-NoDerivs 3.0 Unported License.